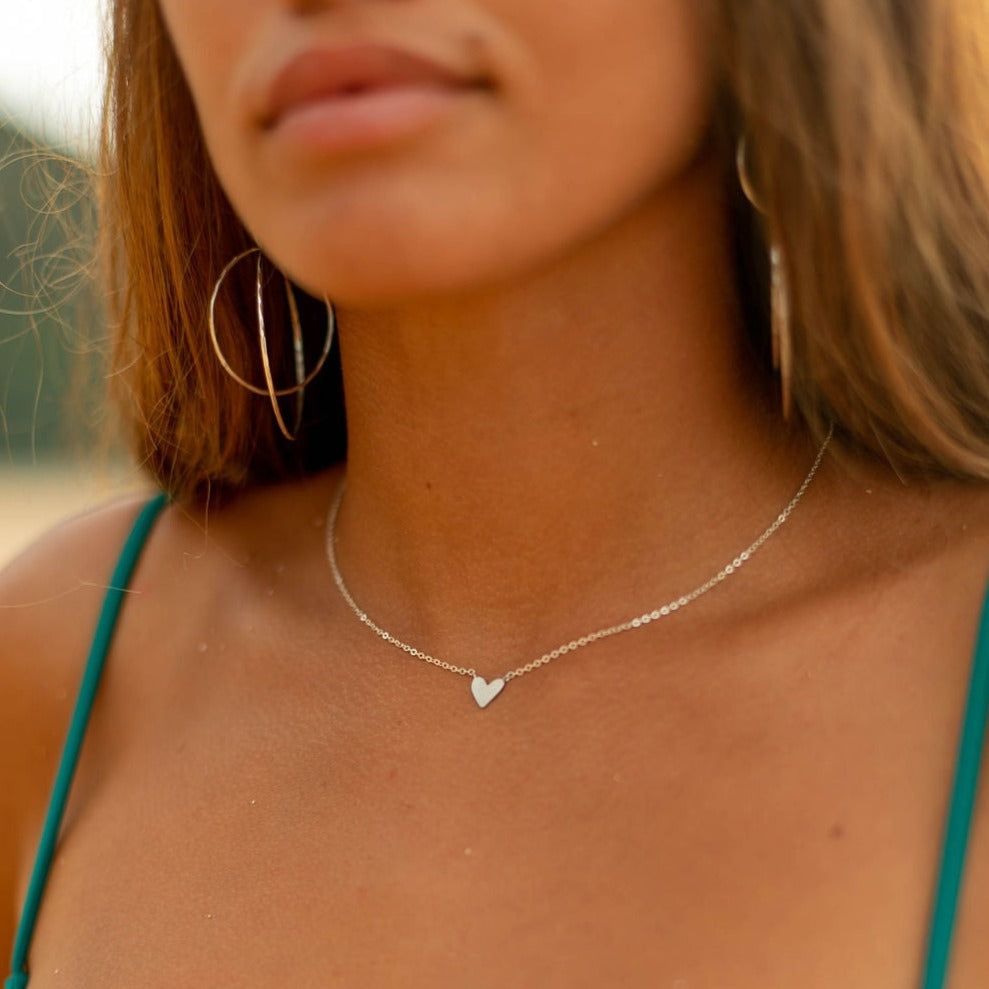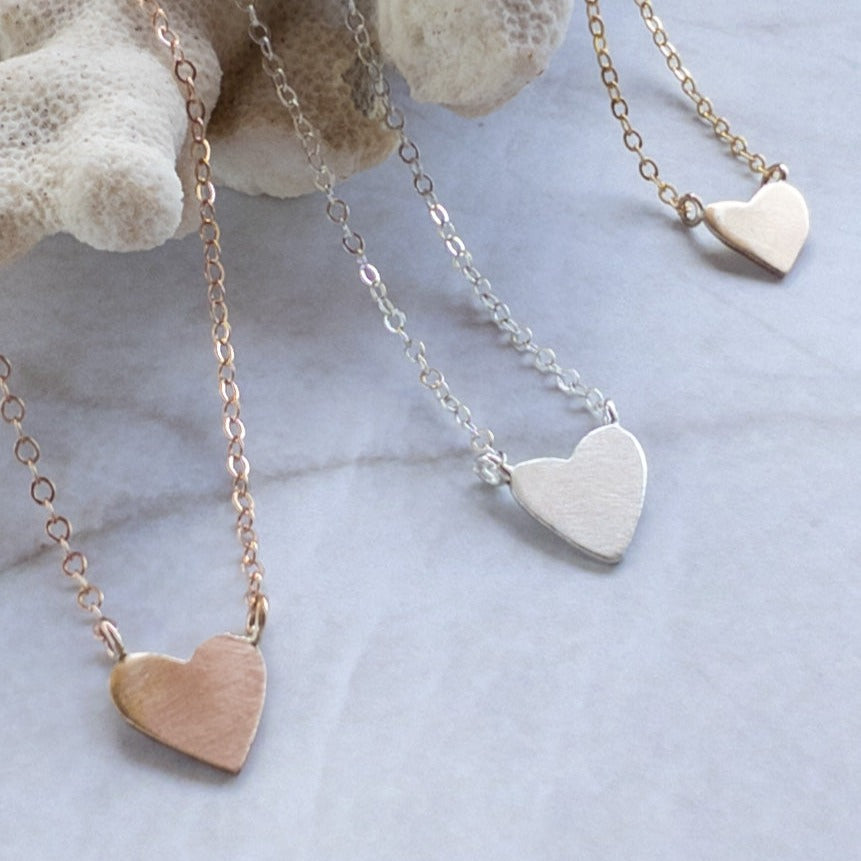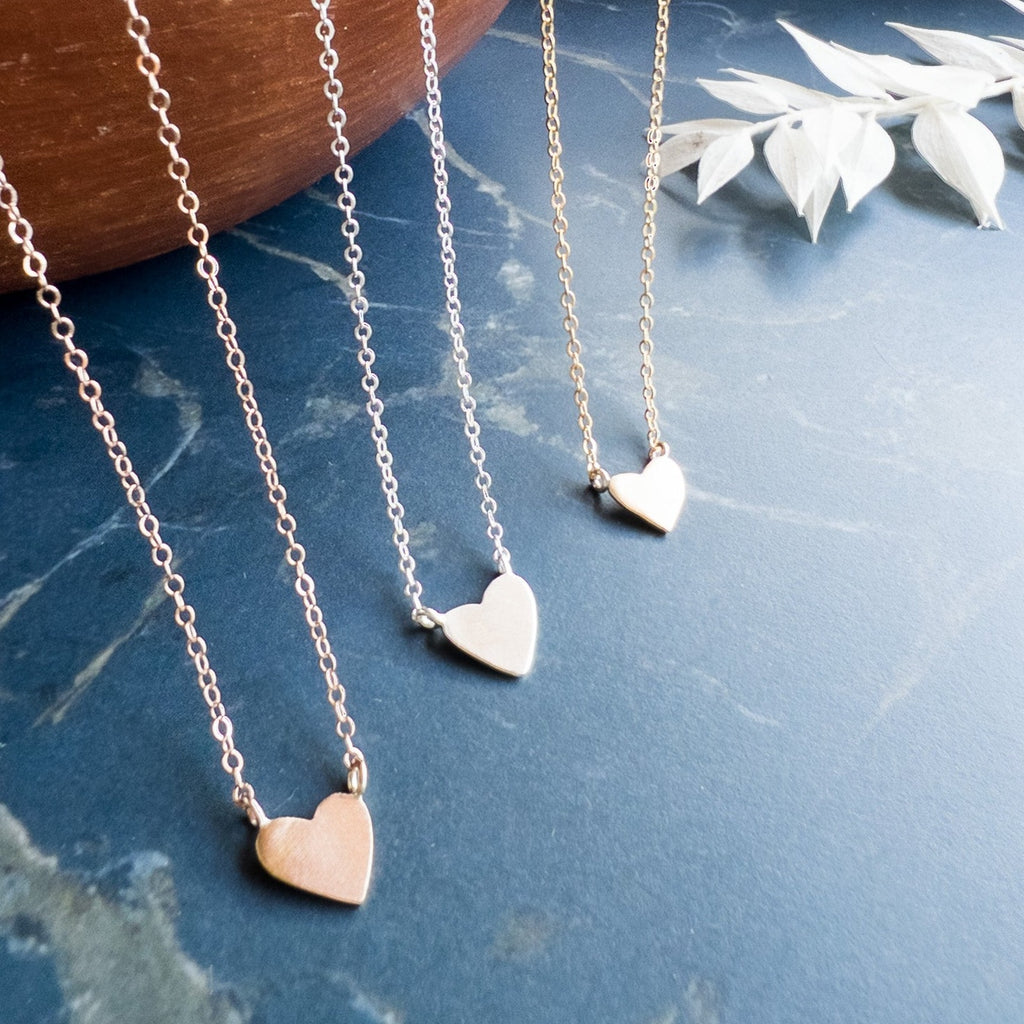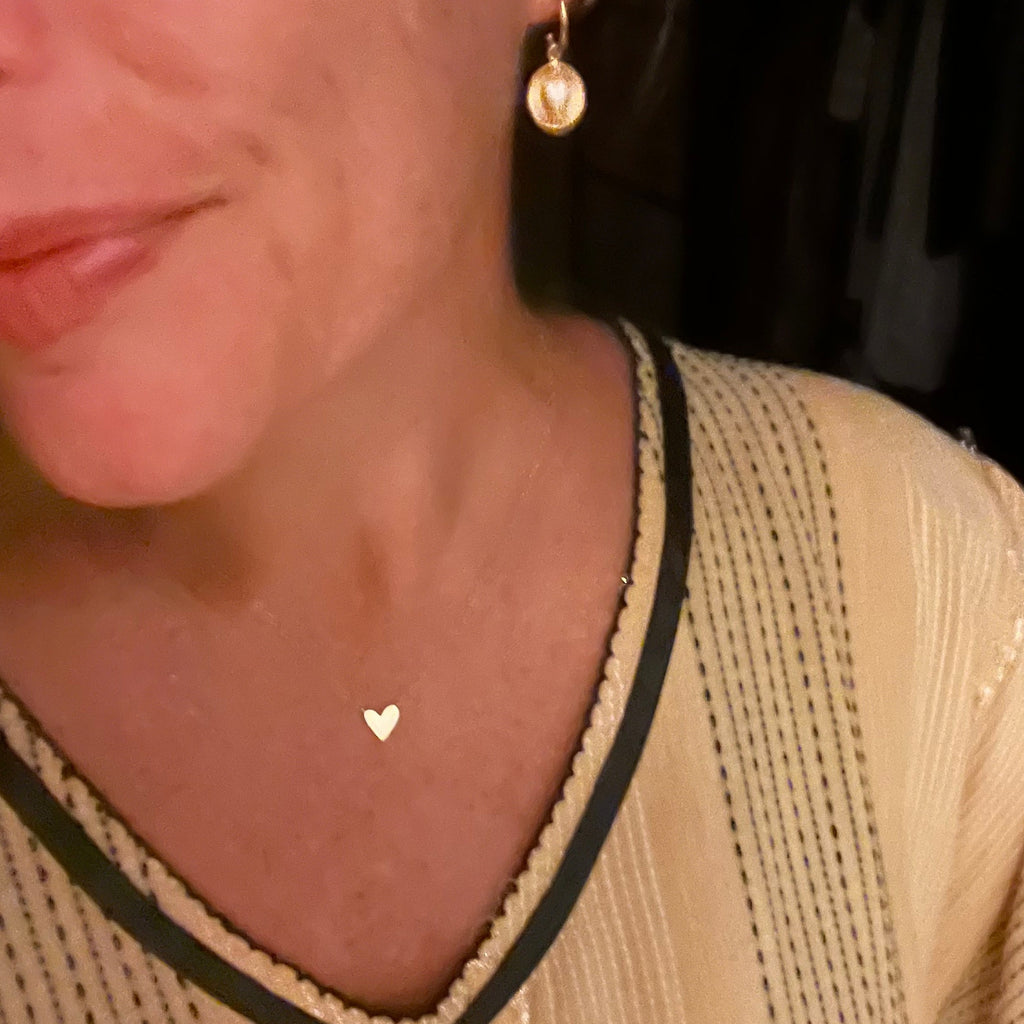 $68.00
$0.00
Mi Amor Heart Necklace
I love Mai Love
Over the years I have purchased a number of pieces and I couldn't tell you what my favorite is! I am always eager to see the new designs because I know I will fall in love. I love the creativity and love that is poured into each piece.
Love Love Love it!
I absolutely adore this little necklace. I can tell it has been handcrafted with so much love. Thank you Julie for pouring your heart n soul into your creations.
Introducing the newest sweet addition to our heart collection. Our mini Mi amor (my love) is handcrafted to perfection. This soft matte heart with her dainty chain is a stunning layering piece or perfect worn alone. Also a wonderful gifting piece for anyone in your life that has your heart. ♥️ 
16in with a two inch extension
Made in 14k Gold fill, 14k Rose gold Fill or Sterling Silver 
Every piece is handcrafted with LOVE using the finest materials available and adorned with our signature "mai" heart tag as a gentle reminder to align with your heart and always choose Love ❤️  live in love, Mai love..