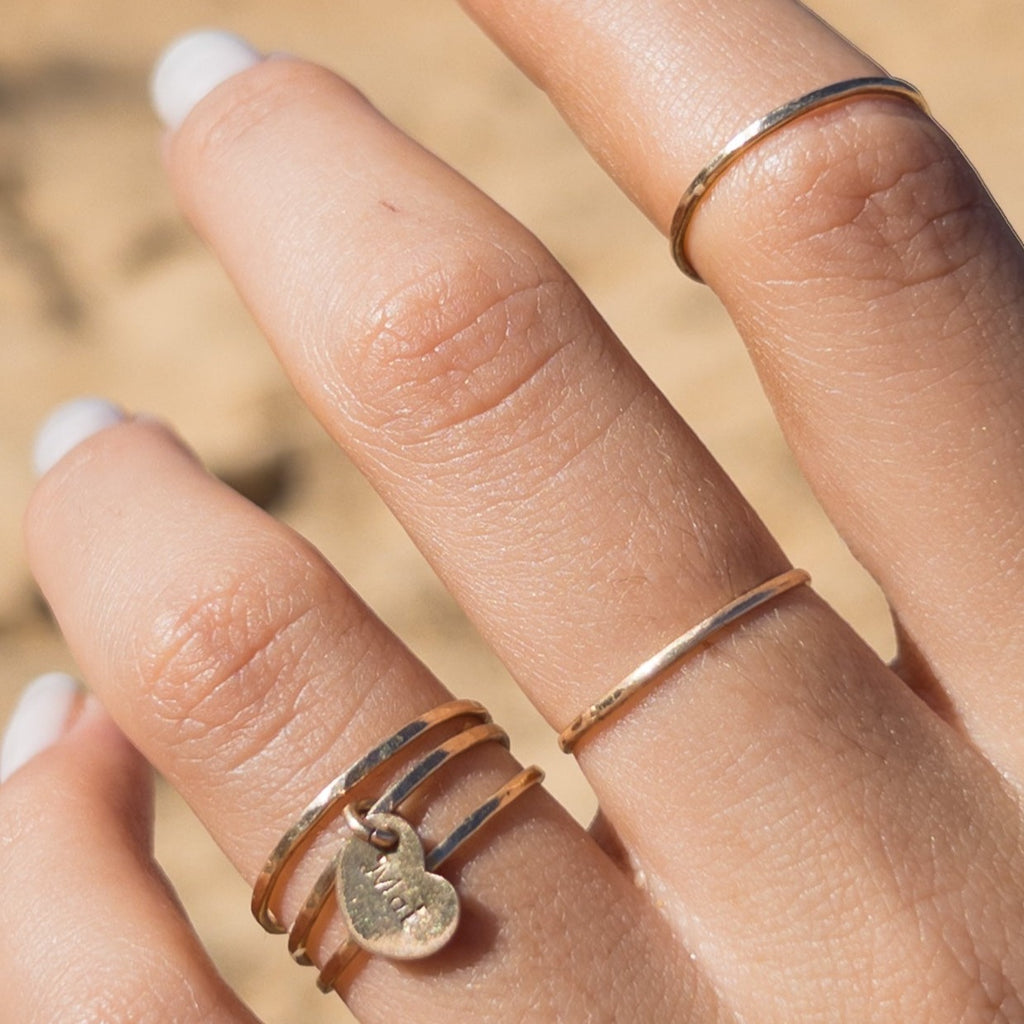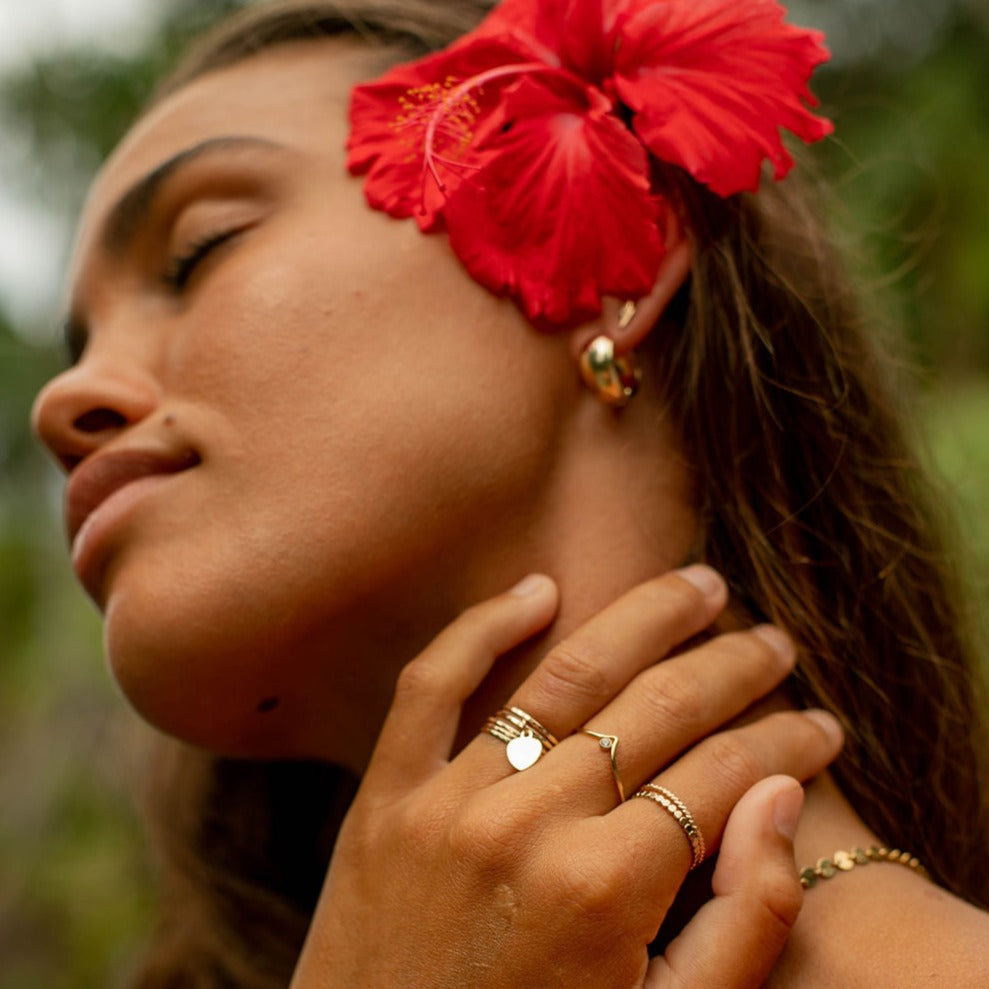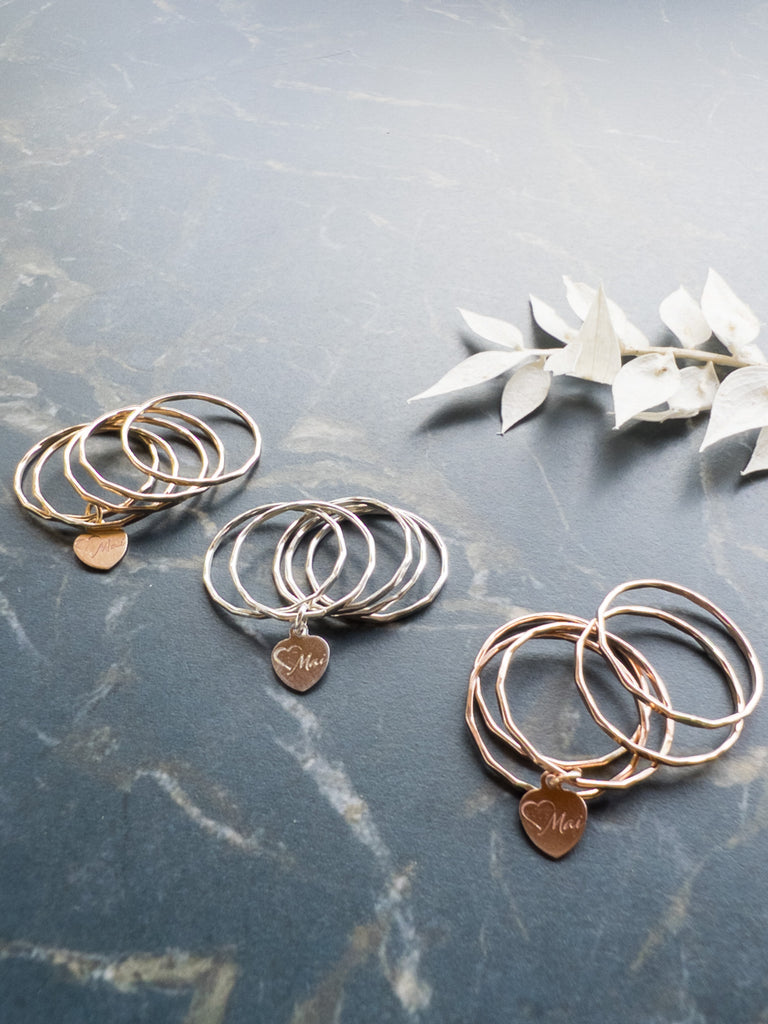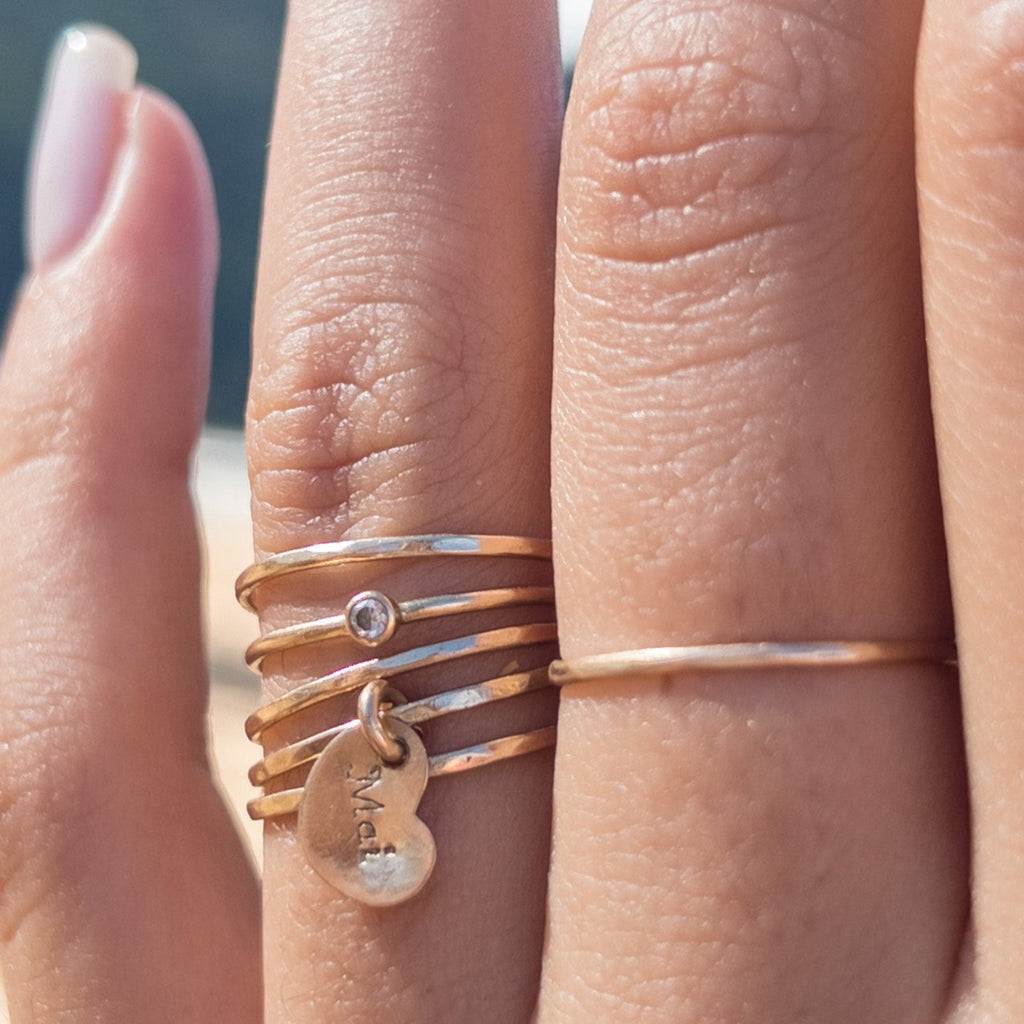 $108.00
$0.00
Sister Stacker Rings
My Favorite Rings
I received the Sister Stacker when it first debuted, and have not taken it off to date.. it's my absolute favorite, and I get so many compliments on it 🥰. It's both understated and sparkly at the same time…thank you Mai Love!!!!
The creation of our signature sister ring was inspired by my beautiful group of best friends. Originally the 7 sister ring now has evolved into a set of 5 rings with our signature Mai heart tag. Keep for yourself or share with your 4 best friends . Sister rings are also sold individually. 
Each ring is hand shaped and textured, sizes approx. due to the hand made process
Sterling Silver / 14K Gold / 14K Rose Gold fill 
*dazzle ring sold separately 
Every piece is handcrafted with LOVE using the finest materials available and adorned with our signature "mai" heart tag as a gentle reminder to align with your heart and always choose Love ❤️  live in love, Mai love..