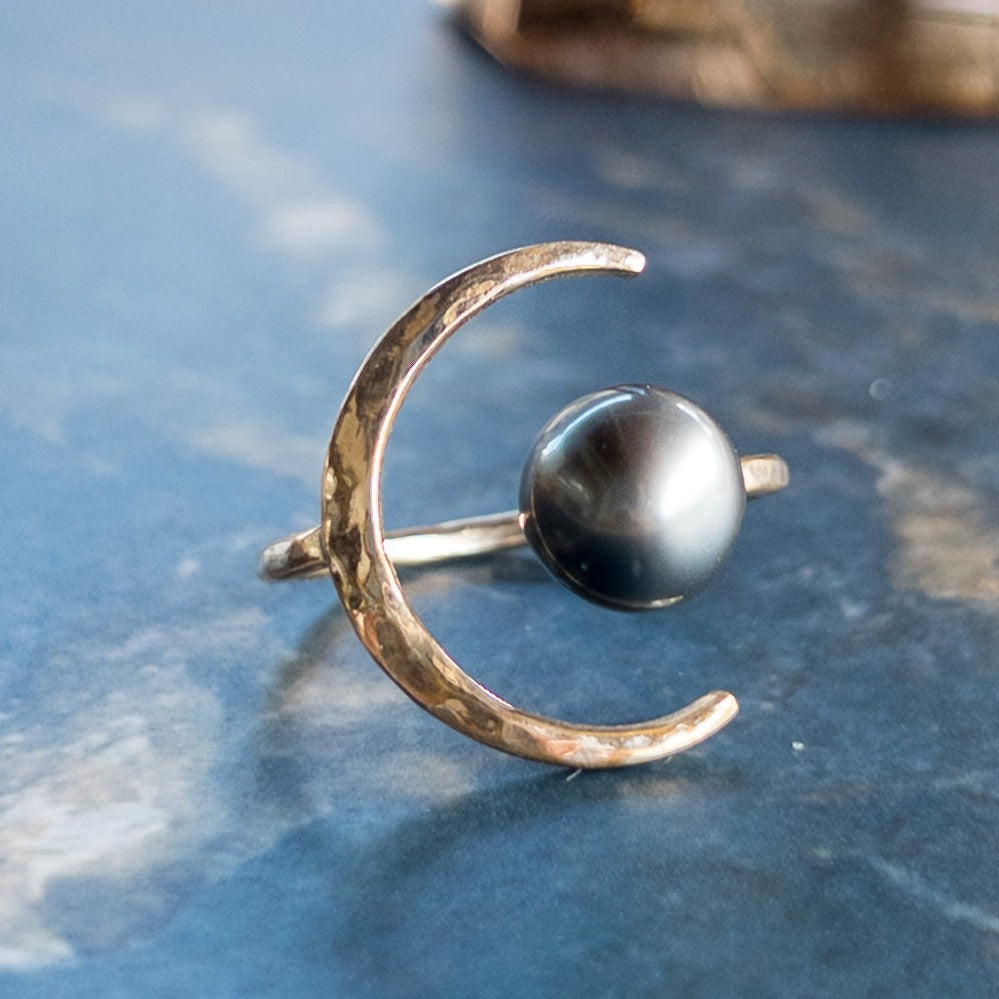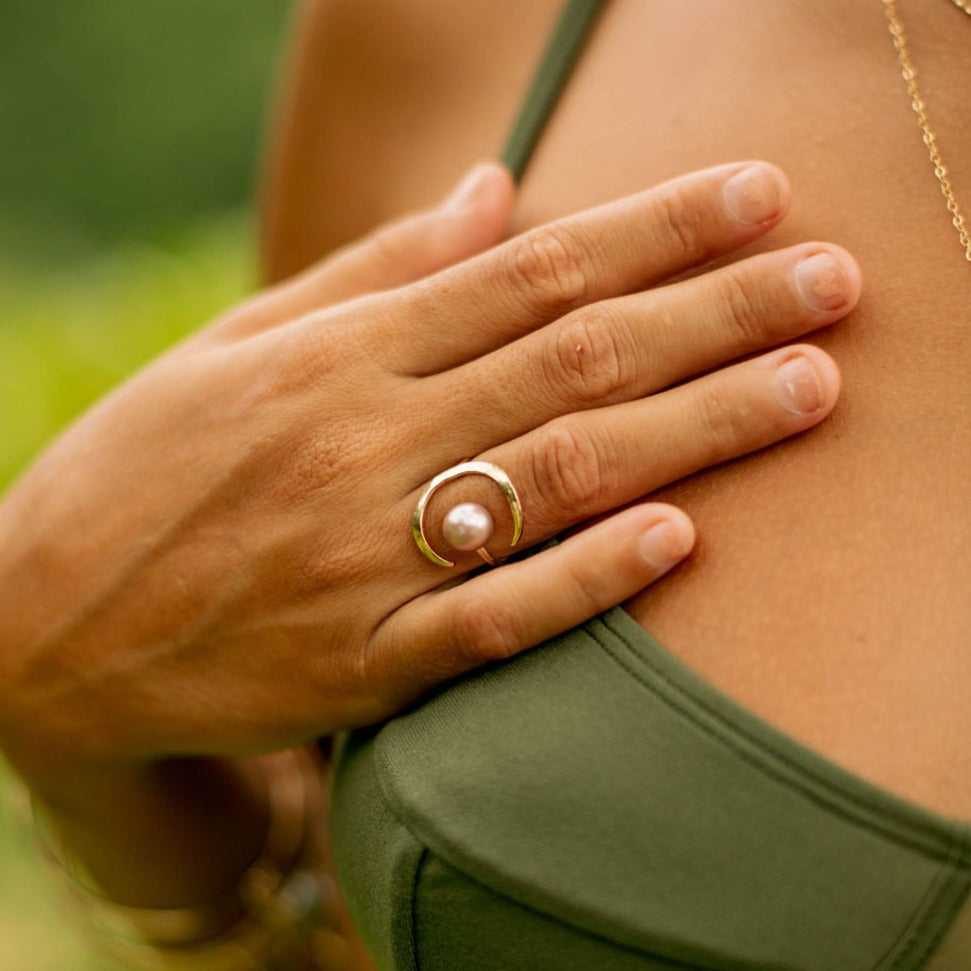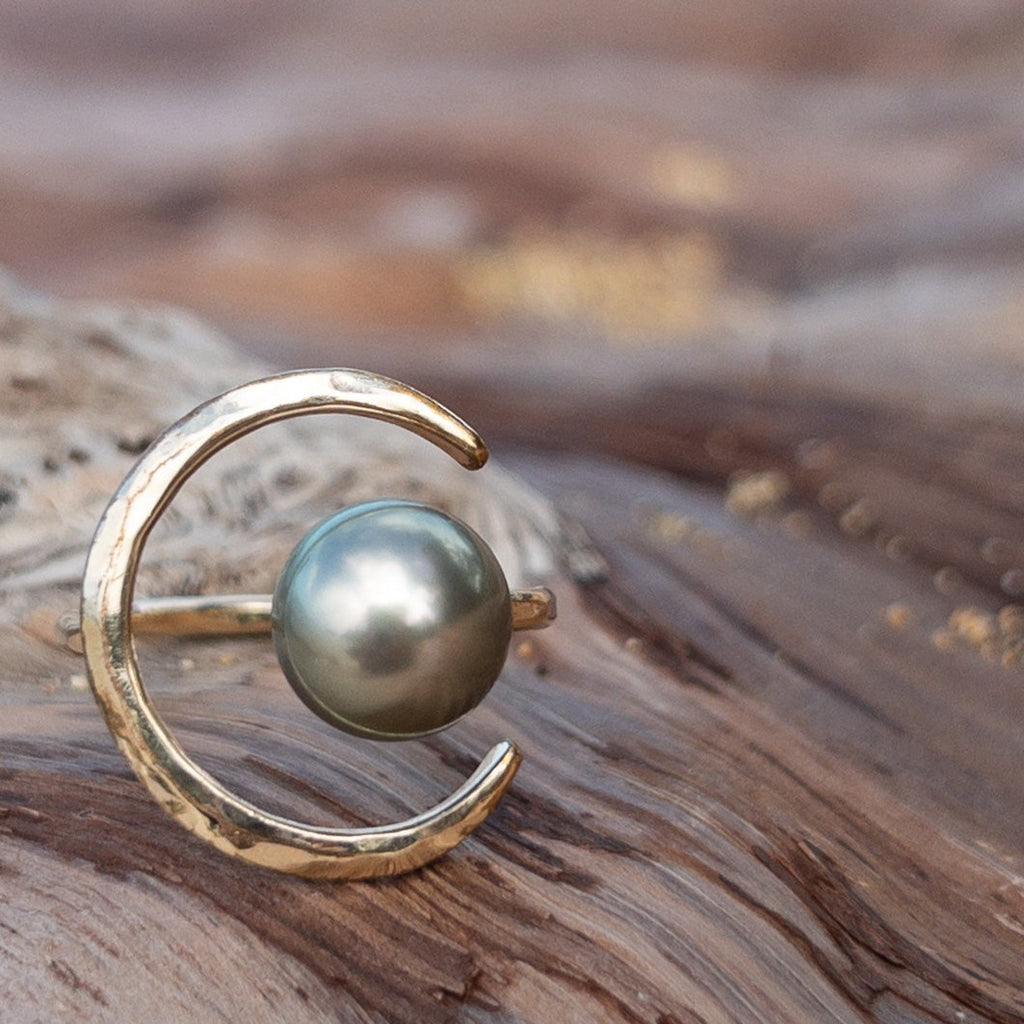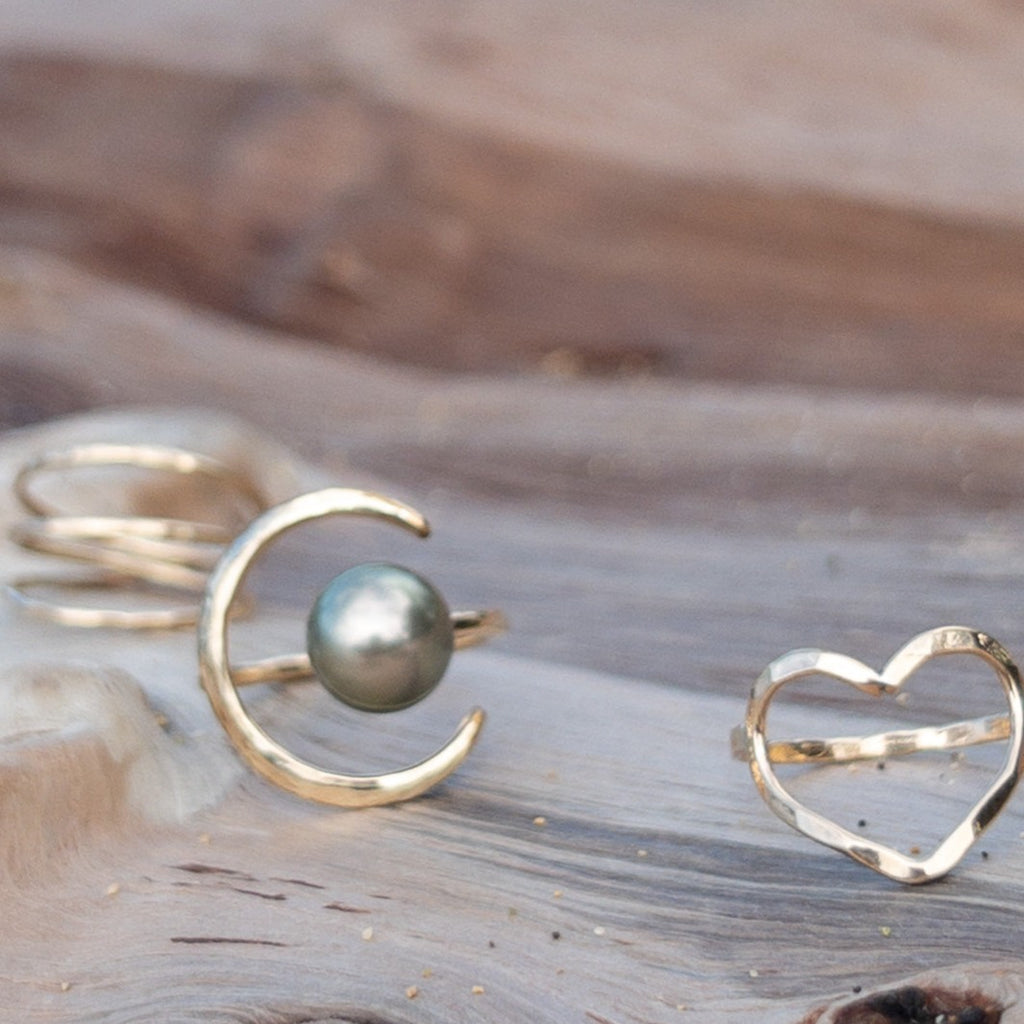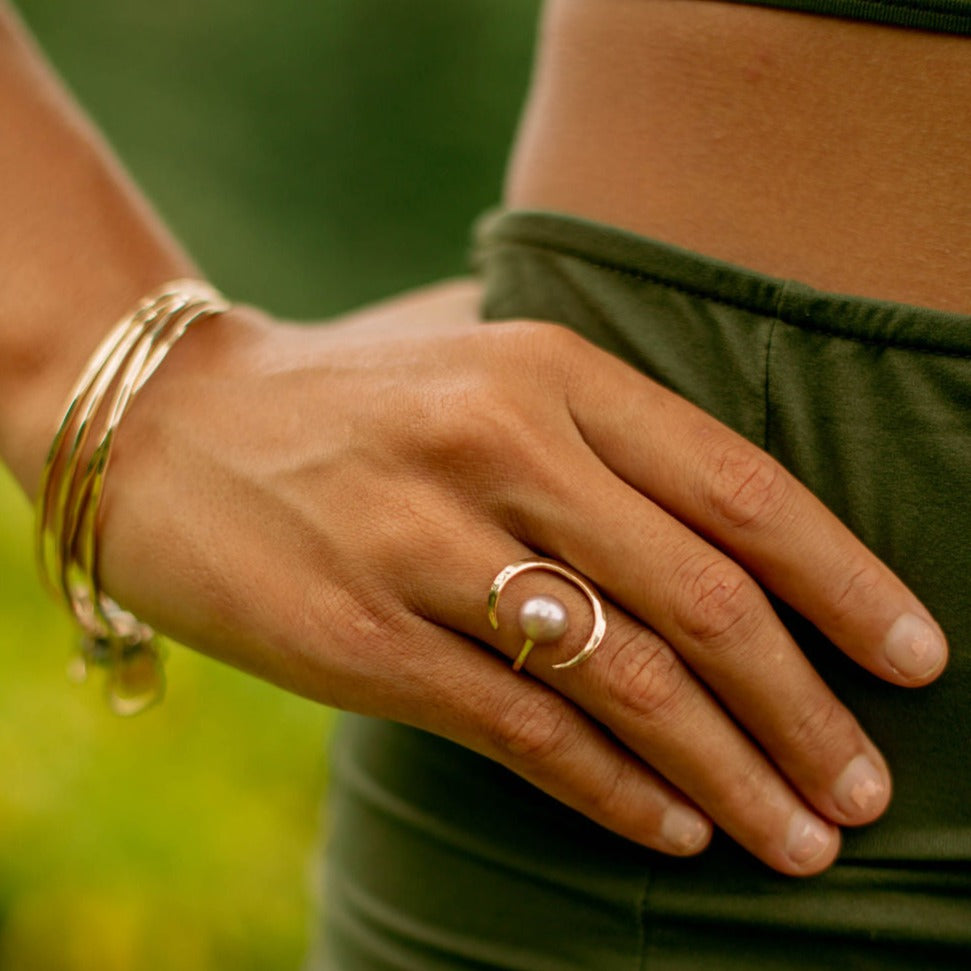 $220.00
$0.00
Tahitian Pearl Luna Moon Ring
Touches my heart ♥️
I lost my dog Bruno to cancer . The night he left us it was a crescent 🌙 moon . When I saw this beautiful ring it made my heart happy . I wear it and think of him every time. The beauty of this ring is undeniable. I don't stop staring at it when I wear it! It's so stunning but simple. Thank you Mai Love 🤍 for keeping his love alive.
We are in love with this Stunning hand-shaped Luna Moon Ring. Made with a hand-picked Tahitian Pearl of perfect size. Inspired by our popular Luna hoops. This elegant ring may easily become your favorite Mai Love creation! Easily adjustable to most sizes, PLEASE specify what size you would like. 
Small - 6-7
Med - 7-8
Lg - 8-9
Only availble in 14K Gold Fill at this time.