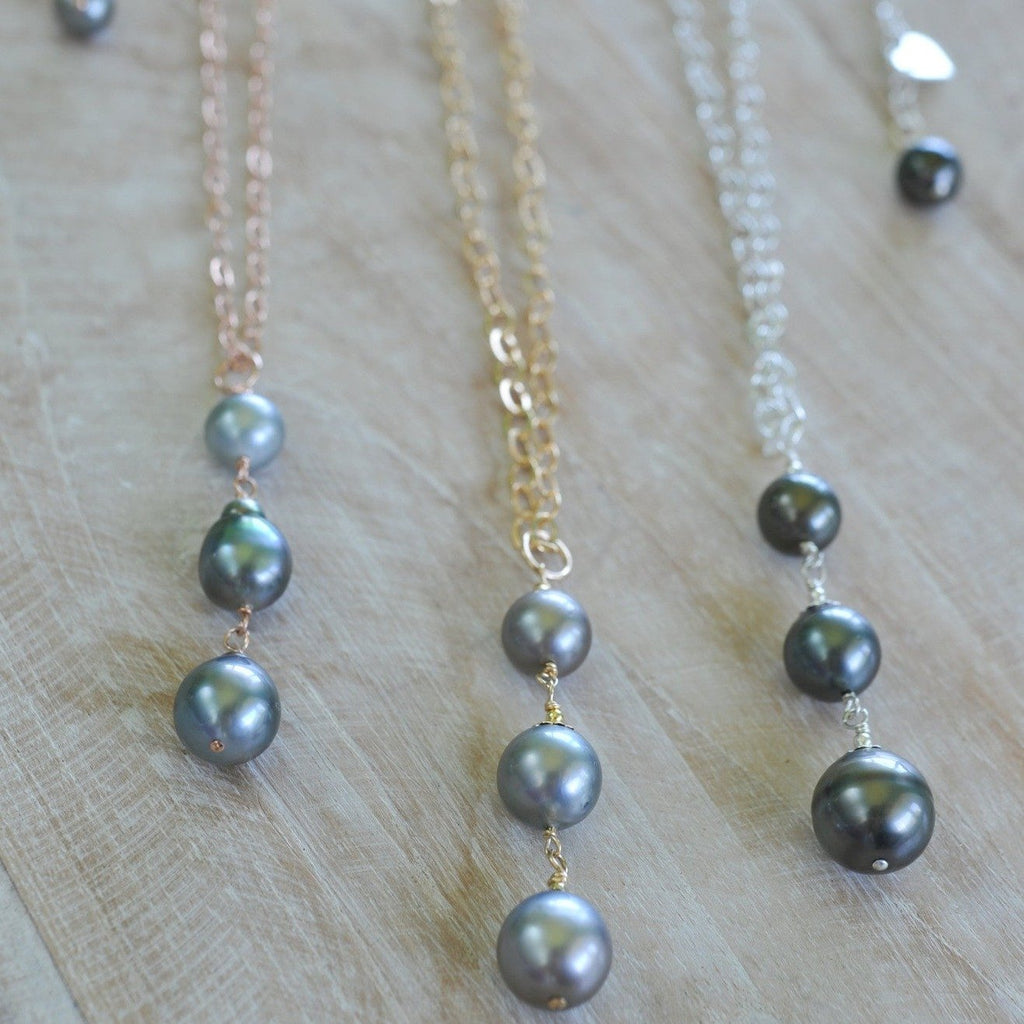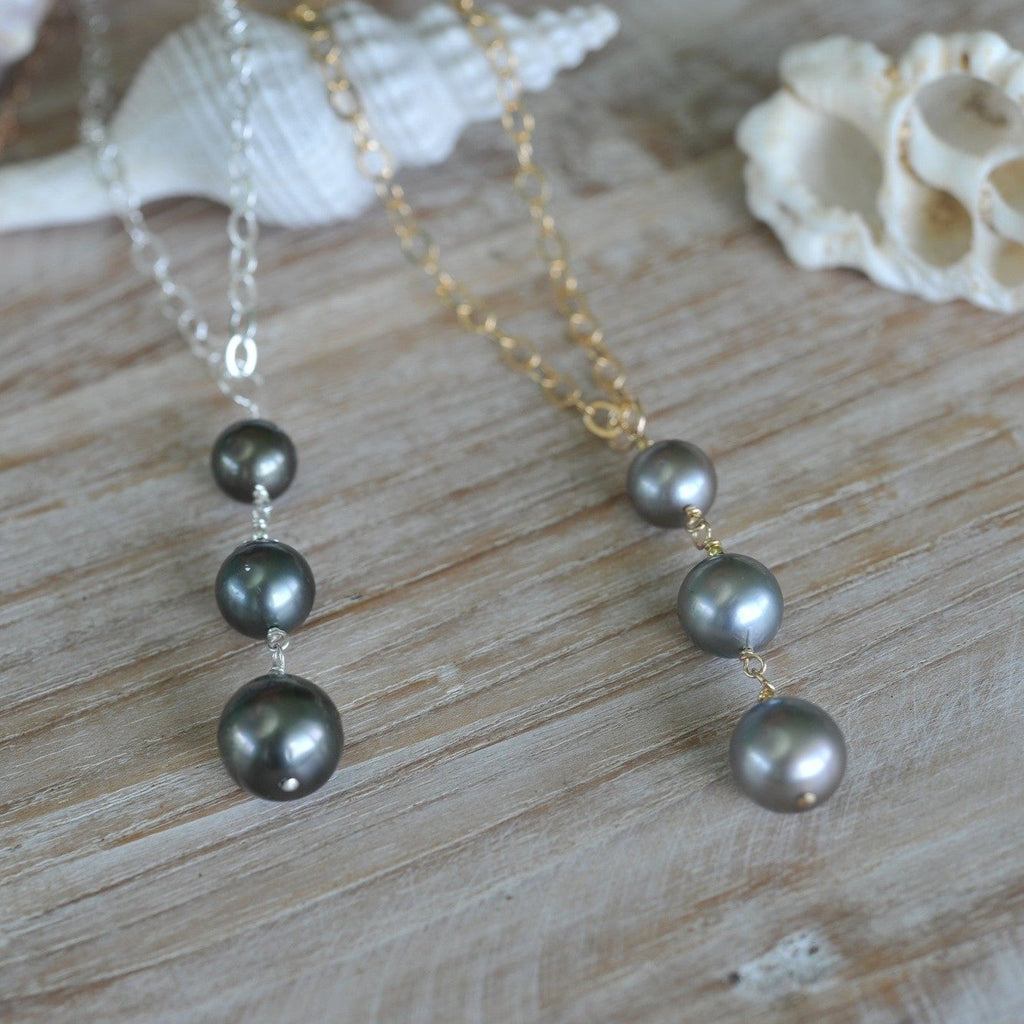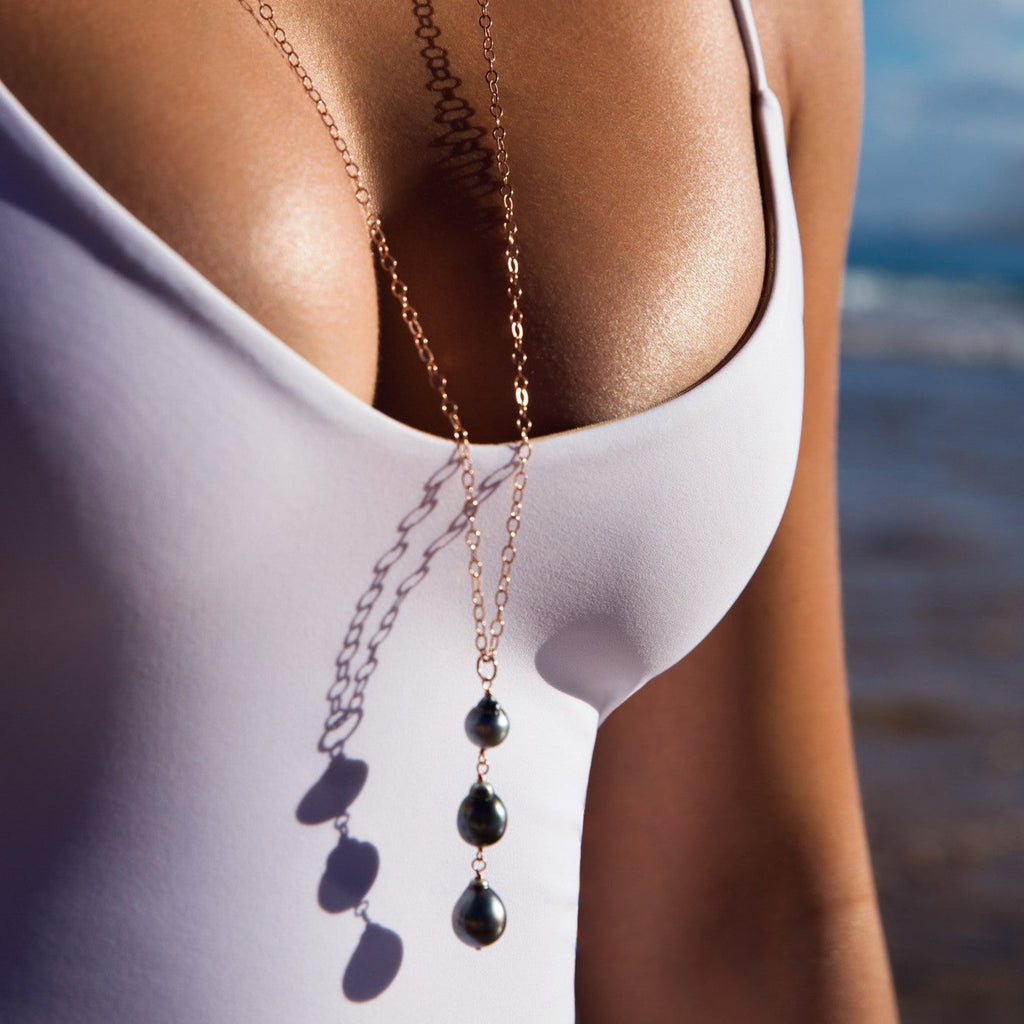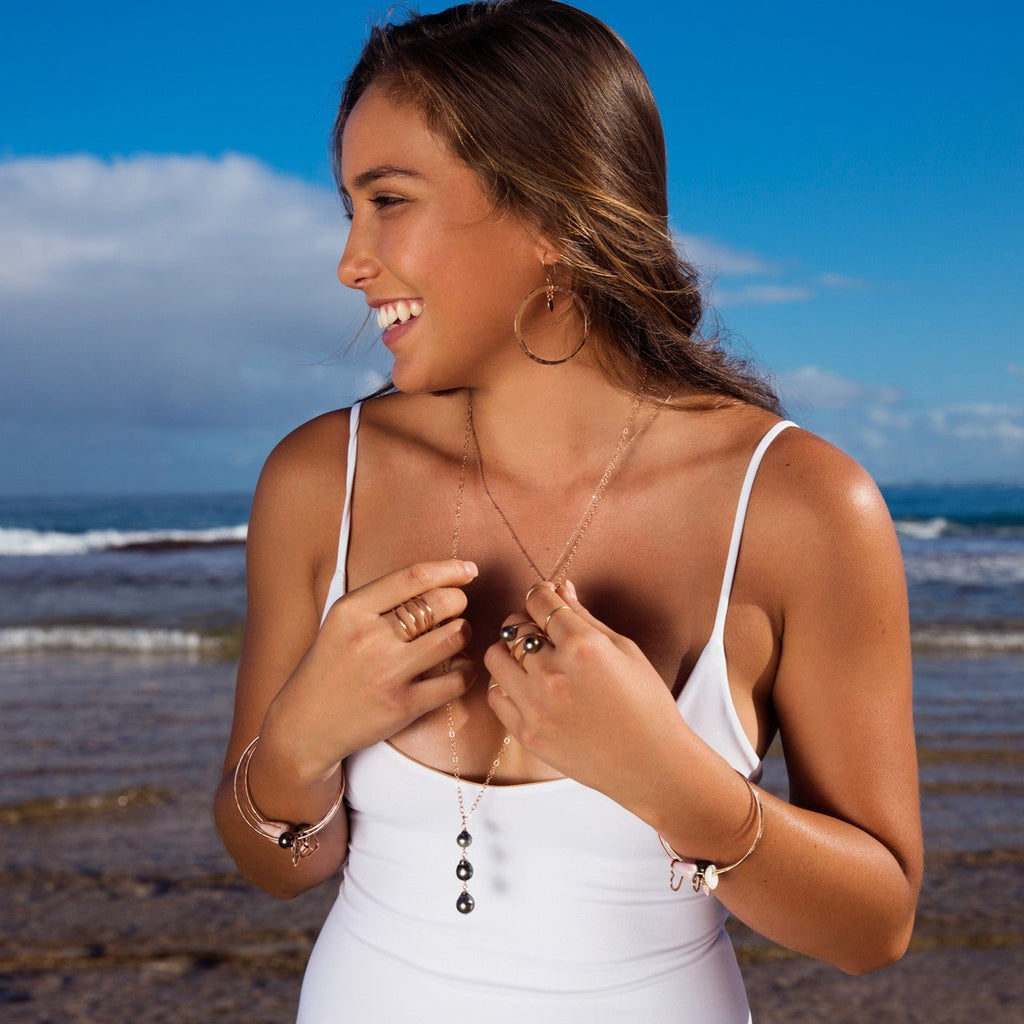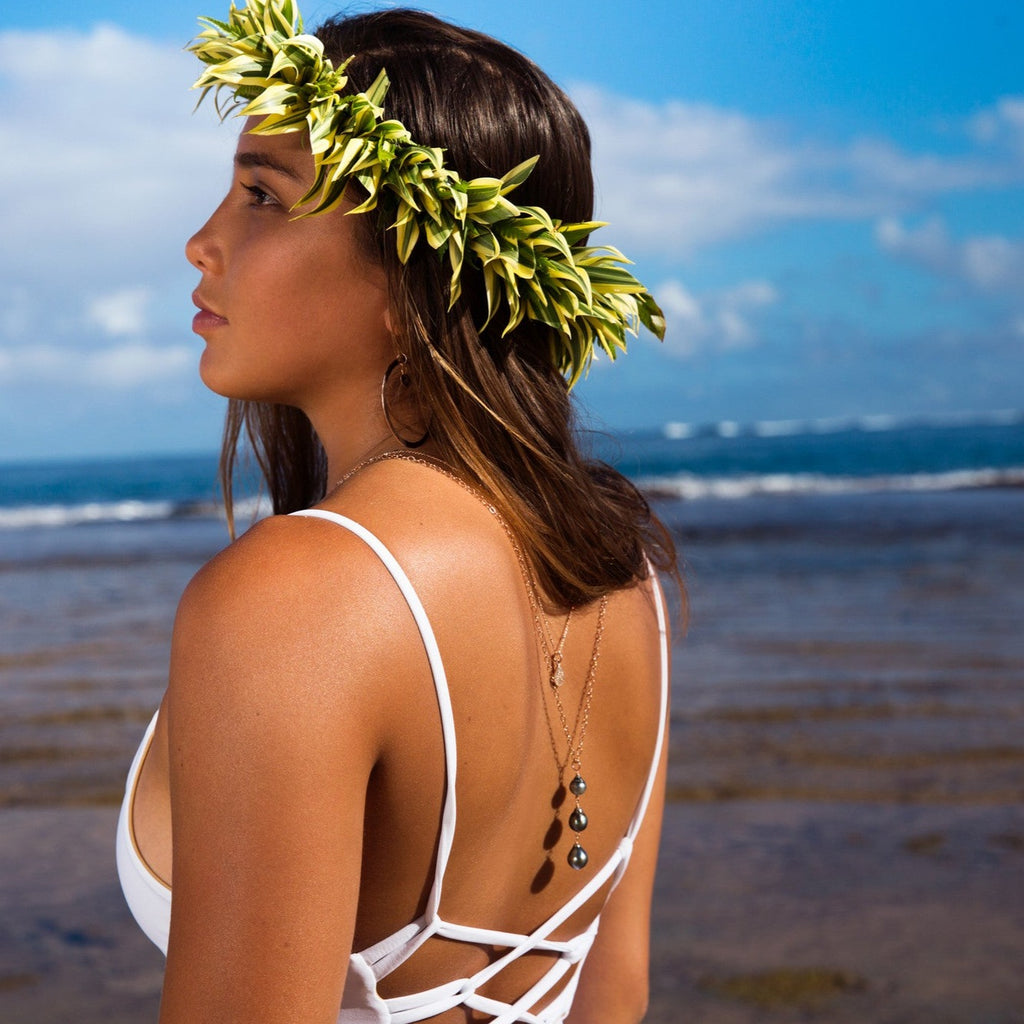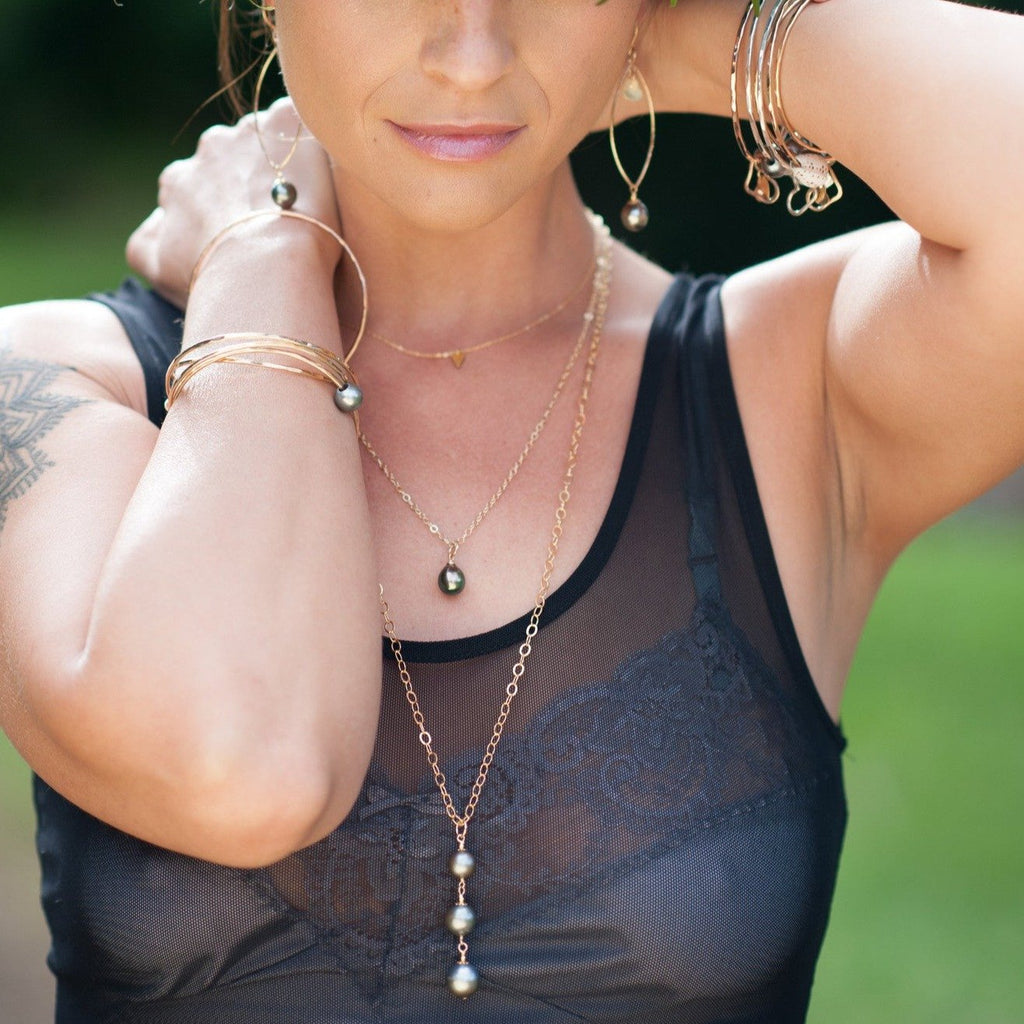 $320.00
$0.00
Triple Tahitian Drop Necklace
Our Triple Tahitian Drop Necklace is a Stunner! Pearl drop necklace with 3 large Tahitian Pearls. Star of the Show piece!
Highest quality, hand-selected Tahitian Pearls fresh in from the blue lagoons of Tahiti made to order, pearl colors vary with harvest
30-36in adjustable 
Sterling Silver // 14K Gold Fill // 14K Rose Gold fill 
Every piece is handcrafted with LOVE using the finest materials available and adorned with our signature "mai" heart tag.