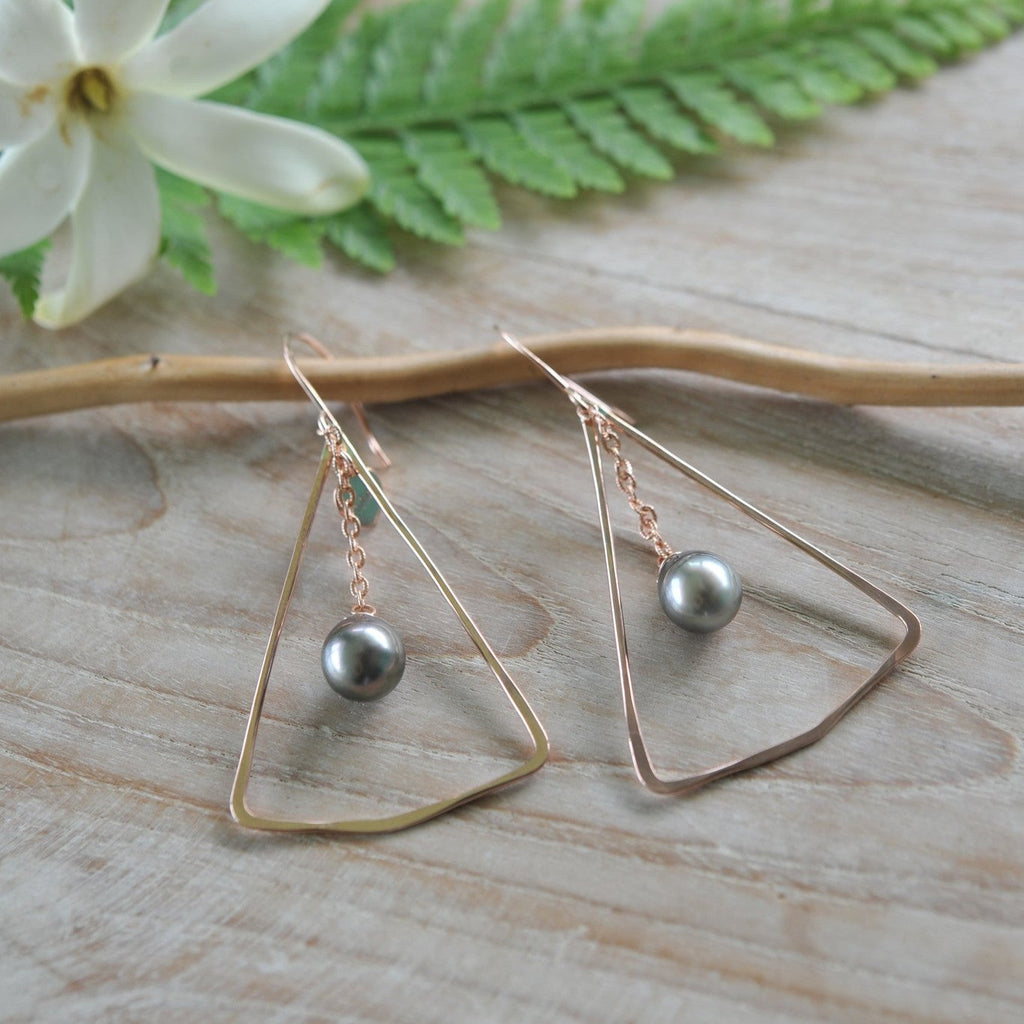 $230.00
$0.00
Tahitian Polynesians
True Polynesian Triangles adorned with Tahitian Pearls. A simple way to define our roots of Polynesia, the Polynesian Triangles were created. They have quickly become a local favorite. Triangles are hand-shaped, hammered and textured. Lightweight, free moving, full of sparkle and shine. 
Design available in Small 2in or Medium 2 1/2in  , size approximate due to the handmade process
Highest quality, hand-selected Tahitian Pearls fresh in from the blue lagoons of Tahiti made to order, pearl colors vary with harvest
Sterling Silver // 14K Gold // 14K Rose Gold fill 
Every piece is handcrafted with LOVE using the finest materials available, our signature "mai" heart tag adorns the left earring, designed to be worn over your heart.